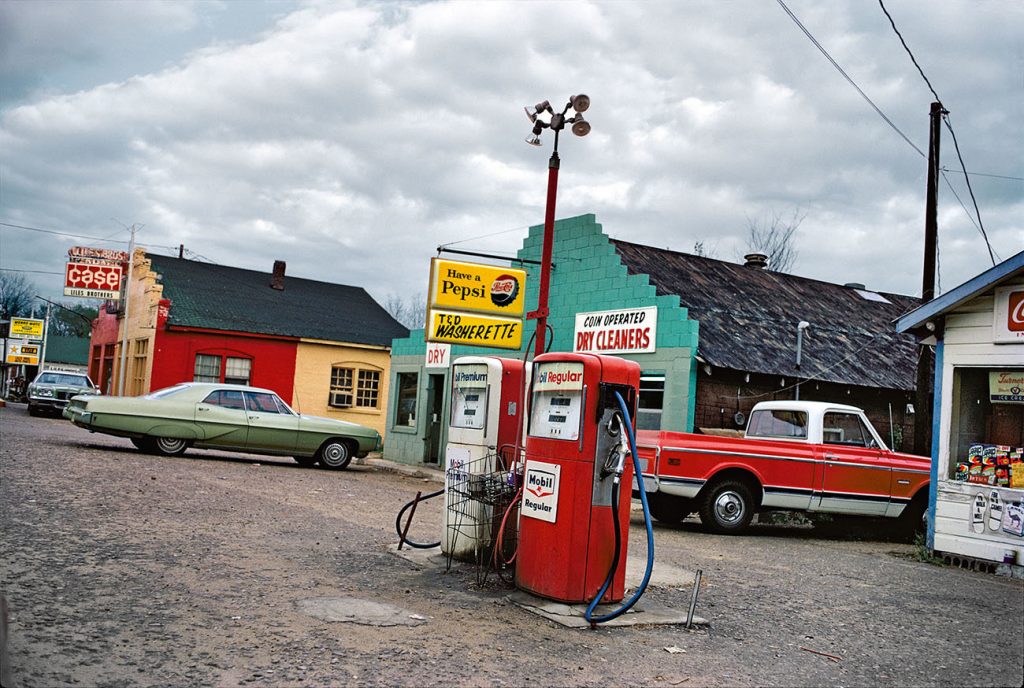 La pubblicazione nel 2011 di Chromes di William Eggleston, da parte dell'editore tedesco Steidl, ha segnato l'inizio dell'analisi dell'intera e prolifica produzione di questo straordinario artista in una serie di libri tra cui Los Alamos Revisited (2012) e i dieci volumi The Democratic Forest (2015). I tre volumi di The Outlands sono tratti dalla stessa fonte, le fotografie che Eggleston realizzò su pellicola Kodachrome dal 1969 al 1974 che costituirono la base per i volumi di Chromes e per la mostra seminale dell'opera di Eggleston di John Szarkowski al Museum of Modern Art di New York. York nel 1976 con il libro di accompagnamento William Eggleston's Guide. Tuttavia, con l'eccezione di un paio di versioni alternative, nessuna delle fotografie in The Outlands è stata pubblicata in precedenza.
Il risultato della rivisitazione dell'archivio è rivelatore. Partendo quasi dal punto esatto della stessa strada nella periferia di Memphis, dove Eggleston ha notoriamente fotografato il triciclo, l'opera segue un percorso attraverso le strade secondarie del vecchio Mississippi dove è cresciuto. Ciò che viene rivelato è un uso sublime del colore puro, quasi separato dalle forme che registra. A quel tempo, Eggleston stava fotografando un mondo che stava già svanendo. Oggi, questa puntata finale del suo lavoro a colori offre una visione di un grande artista americano che scopre la gamma del suo linguaggio visivo e un documento indimenticabile del profondo sud in transizione.
William Eggleston – The Outland
Edited by Mark Holborn, William Eggleston III and Winston Eggleston
652 pages, 405 images
Clothbound in slipcase
31.5 x 32 cm
Number of items: 3
English
ISBN 978-3-95829-265-9
1. Edition 07/2021
La presentazione è quella ufficiale, con qualche piccolo ritocco, della Steidl.
Per la vostra gioia allego i tre video della visione dei tre volumi. Domani uno scritto per presentare una delle fondamentali uscite editoriali del 2021