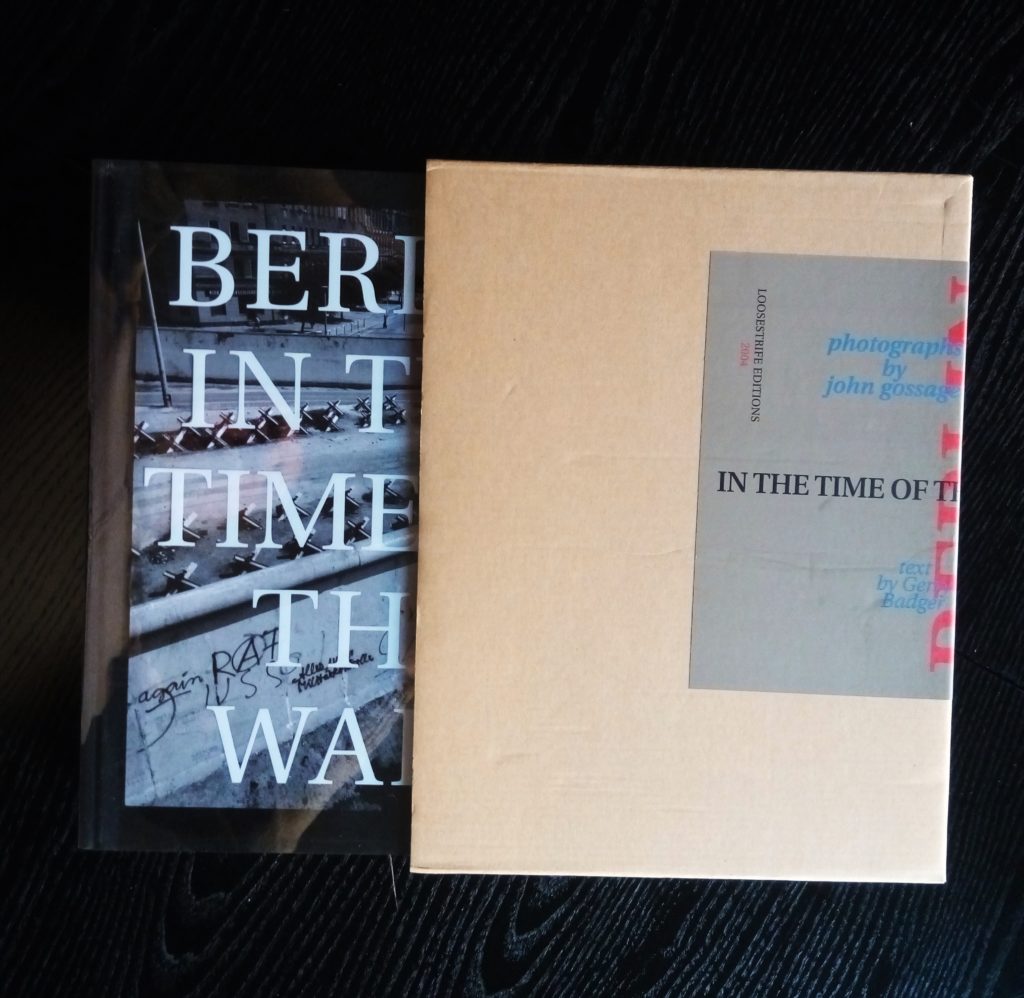 Giovedì 24 Novembre ore 20.45 si terrà la seconda edizione della serata dedicata a John Gossage rimettendo sul leggio "Berlin in the time of wall"
La disponibilità è di quindici post. Date la vostra adesione scrivendo a info@laboratoriodelfotografo.it
Per chi volesse iscriversi per una replica della serata lo faccia su questo sito. Grazie. Vi terrò informati sulla seconda opportunità di conoscere

John Gossage

John Gossage (USA 1946) fotografo dello spazio, del tutto e del niente ha creato un'opera mastodontica su Berlino e il muro a metà degli anni 80 dello scorso secolo. Tutto condensato in un libro di proporzioni generose e condito con una selva di fotografie che portano allo sfinimento del lettore. Lo stato di una città e della cicatrice che l'attraversa viste da lati improbabili, angoli sconosciuti. Il risultato è una straniante sensazione di perdizione al cospetto dello spazio in cui tutto e niente convivono senza nessuna pietà per l'occhio.

Giovedì 17 Novembre ore 20.45 il Laboratorio del Fotografo – Viale Nino Bixio 2 mette sul leggio "Berlin in the time of wall"
Occasione per vedere e discutere di uno dei libri più interessanti degli ultimi ventanni.
La disponibilità è di quindici post. Date la vostra adesione attraverso questo sito nei commenti